As a part of the Cricut Crafting Adventure Summit, I am giving away 5 copies of my digital book, Playful Pop-Up Houses - 5 Charming 3-D Designs for Every Occasion. If you like to make Pop-Up cards with your Cricut or cutting machine you will love this digital book.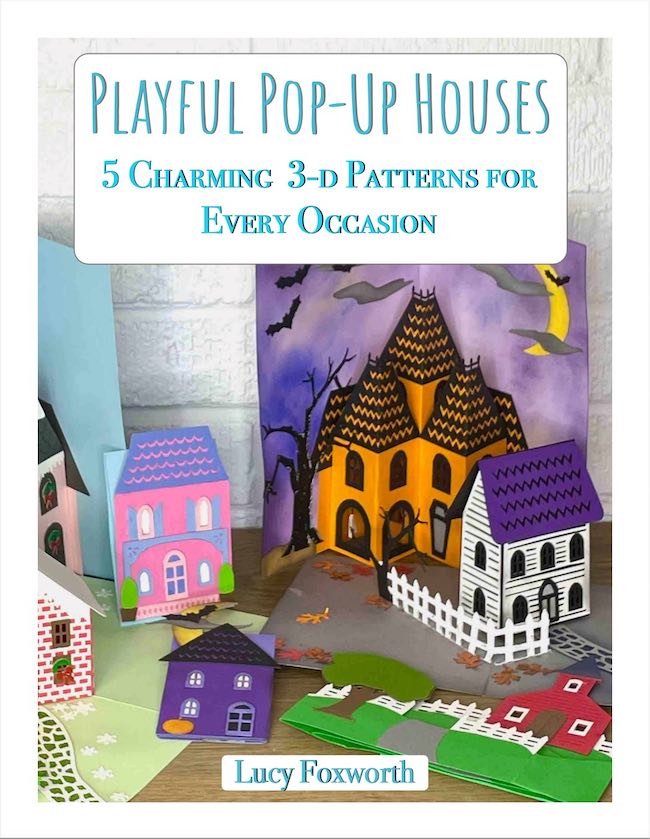 My pop-up house book has so many variations that you can make at least 20 different house pop-up cards. Really you can make many more because there are files to customize your house cards for any season. Remember it is a digital book that you instantly download.
These house pop-up cards are so fun to make and send and receive.
So this is how the Cricut Crafting Adventure Giveaway works:
Subscribe to my Paper Glitter Glue newsletter with the form below.
You will automatically be entered in the drawing for the Playful Pop-Up Houses Giveaway during the Cricut Crafting Adventure Summit.
We'll give away 5 copies during the Summit.
Important: If you WIN A COPY OF MY BOOK AND YOU HAVE ALREADY PURCHASED A COPY, I will refund your money AND send you a $25 Amazon gift card.
Here's how to purchase the Playful Pop-Up Houses book from my shop.
What is included in the Playful Pop-Up Houses book?
First, there are 5 main designs:
Basic Design for Pop-Ups
Triple Peak Pop-Up Design
Freestanding House Pop-Up Design
Simple Box Fold Design
Easel Card House Design.
And here are examples for you.
1. The Basic Pop-Up Design is based on a rectangle that folds flat.
2. Next is the Triple Peak Pop-Up design. It's one of my favorites.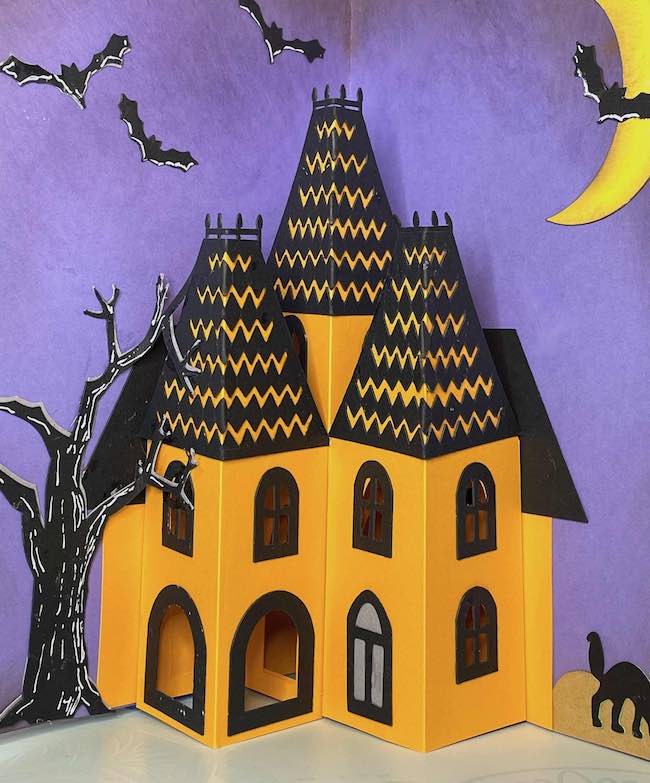 There's also a Christmas version of this house.
3. Freestanding Pop-Up House
While I love the triple peak version, I must admit that the freestanding pop-up house is my absolute favorite. I love how the house magically appears when you open the card.
Shown above are the two main designs for the freestanding house pop-up card. Don't they look fun?
4. Simple Box Card
What I like about this card is its simplicity and how well it works on display.
For this design, there are 6 house versions you can use.
5. Easel Card
And finally is the easel card design. This simple design allows the house pattern to show off.
Again, you have at least 6 different houses you can use with this card design.
In any case, thank you for stopping by. I wish you a happy, creative day.

Lucy