Once again I get to make a presentation for the Card Makers Success Summit. Since I always try to come up with something unique for you, this time I made a Castle Pop-Up card. Imagine the fun making it! In addition, I designed a simple variation of the Castle Pop-Up card free for you on my website.
For the outside of the card, a simple little castle matches the inside pop-up castle.
Below the photo shows the inside of the Castle pop-up card. I love the dimension and the way card pops. If you like, you can light up the windows with an LED tea light in the central tower.
In my tutorial, I show you three ways to add dimension or mimic stone. You can cut out the stone shape shown below. You can use an embossing folder for the stone or brick texture. And you can actually draw the stone with your Cricut.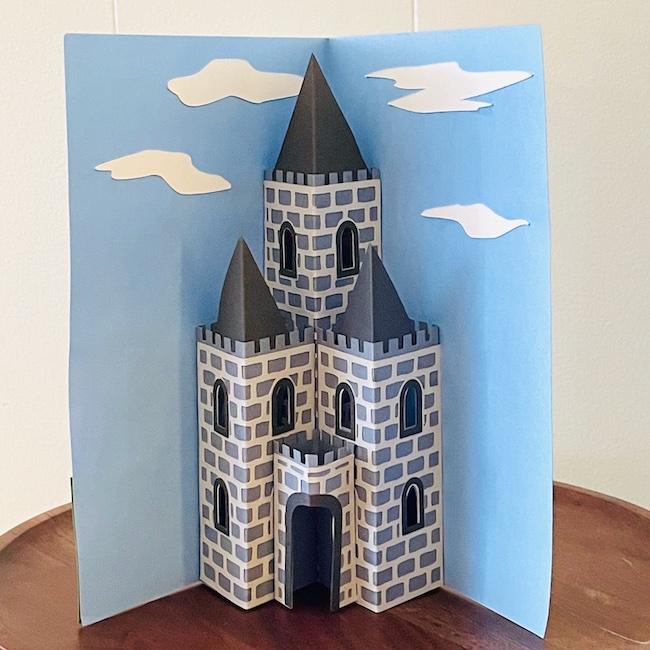 Materials for the Castle Pop-Up Card
Get the pattern and instructions for making the Castle Pop-Up card for free from the 2023 Card Makers Success Summit.
2023 Card Makers Success Summit
To get the file for this Pop-Up card, sign up to get your free ticket to the 2023 Card Makers Success Summit.
To get the free files from the Paper Glitter Glue library, subscribe below
But, in addition, you can get a free file for an easy variation on the Castle Pop-Up card by subscribing to my FREE Paper Glitter Glue library.
Subscribe NOW!
Subscribe to get my free newsletter by email. Also get access to all the fun patterns and tutorials in the Paper Glitter Glue library with the secret password. I will send you a newsletter every one to two weeks.
And if you really like Pop-Up Cards, check out my book - Playful Pop-Up Houses.
Next, go to the Paper Glitter Glue shop so you can get the digital book loaded with House Pop-Up cards you can customize for any occasion.
Gnome Pop-Up Card
If you like these cards, check out the Gnome Pop-Up card. Of course he lives in a mushroom house because that's where a gnome should live.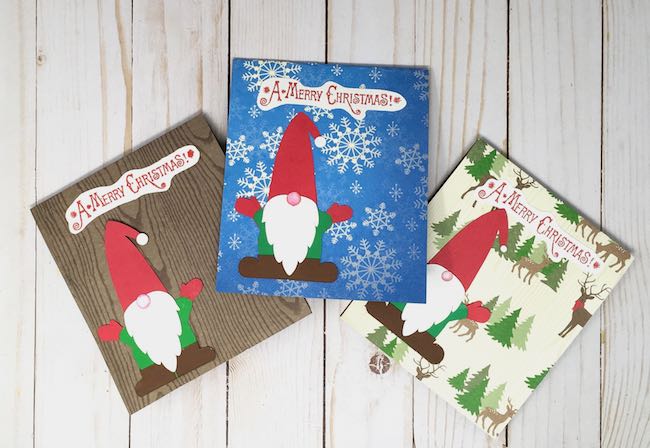 So I hope to see you at this year's Card Makers Success Summit where the fun is in the making.