Here is a list of supplies that I love to use - the supplies that I use all the time. I hope that it helps you to see everything in one place.
This post contains some affiliate links for your convenience. Click here to read my full disclosure policy.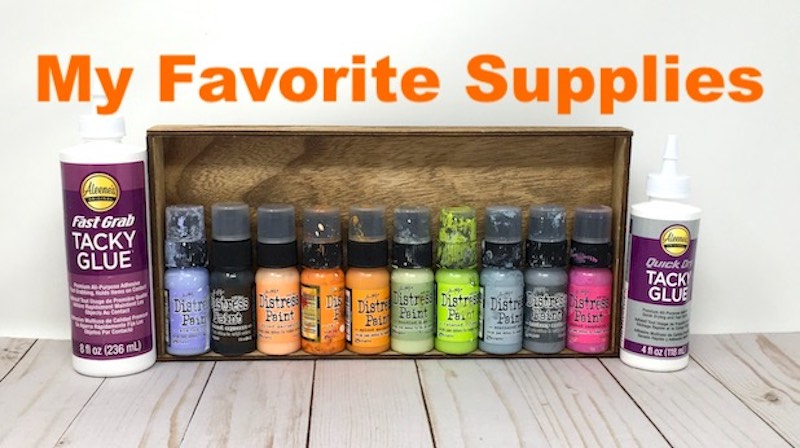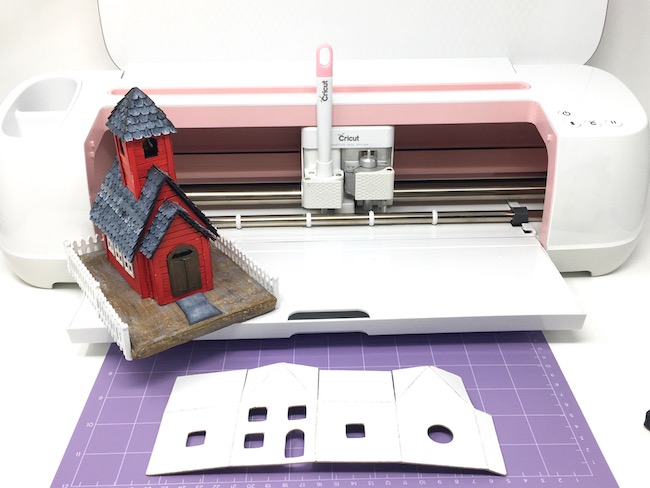 For a long time, I cut out all my paper crafts by hand. And I still do that sometimes, but mostly I use my Cricut Explore Air 2. It works beautifully on the cardboard that I use to make most of my projects (and it is sitting on my desk right next to my computer). When I need to cut out more challenging materials like corrugated cardboard, crepe paper, felt, or tissue paper, then I use my Cricut Maker. I got the Cricut Explore Air 2 first and it's just more convenient because of the location next to my computer.
I use a Strong Grip Mat for the cardboard, but I still reinforce it around the edge with painter's tape so the cardboard won't move. For cardstock I use a Standard Grip mat. For felt I use the Fabric mat.
Additional Cutting Materials
I often use my Sizzix Big Shot, the Sizzix Vagabond 2 (electric die cutting machine), and Sizzix dies for accessories to my projects. Most of the dies I use are from Tim Holtz because I just LOVE his designs.
And I still use my Arbor Press for some occasional things that won't go through the Cricut or my Sizzix machines. If you are going to make a lot of little houses by hand and want some help with cutting out windows and doors this is the way to go. These are the dies I use for windows and doors. You can read about it in this post on how to cut out windows and doors on little houses.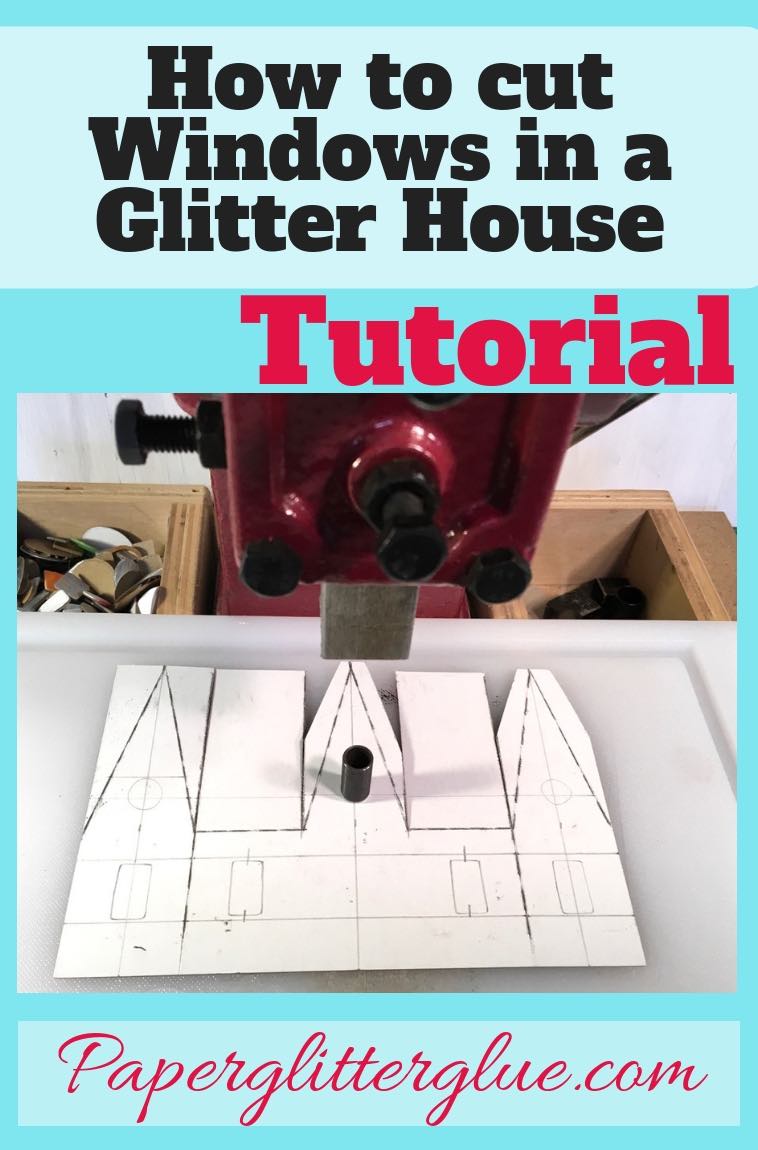 My favorite mat for regular crafting - painting and gluing - is the Tim Holtz Glass Media Mat. I like it because it is glass and easy to clean.
I love this ergonomic craft knife.
You need a metal ruler with a cork back for trimming pieces of paper or cardboard.
There are a number of glues that work very well for my paper crafts. The most common glue for paper crafts is PVA (polyvinyl acetate) glue - that's the regular white glue that you used in grade school. But there are specialized formulations to consider.
Oh, I love cardboard. It is my favorite paper-based product. Most of the cardboard I get is recycled from work. It's slightly thicker than poster board - about the thickness of cardboard behind a legal pad. If you use a very thick cardboard like chipboard it is harder to cut by hand and takes multiple passes if you use a machine like the Cricut. Generally I glue 2 layers of cardboard together to get that thickness.
If you would like to see a short video I made on types of cardboard and paper, just watch.
Here are some options for purchasing cardboard:
22 point cardboard is fairly thin and flexible - good for pieces that have more detail cut out
30 point cardboard is a good thickness for little houses - my absolute favorite cardboard for houses!
50 point cardboard is the thickness of a penny and good for roofs, but a little harder to cut
I love card stock for paper projects. Recollection 65 lb. card stock comes as a variety pack with lots of colors. And then when I make prototypes for my little houses I use this 110 lb. card stock. You can even use it for the houses as well though they won't be as sturdy. For lots of Halloween projects, I use this heavy duty 110 lb. black card stock. 
First you need primer to cover cardboard. I use Liquitex White or Black Gesso.
And for most projects I use Tim Holtz Distress paints. They are rather pricey, but I love the watercolor effects and all the different shades. These colors work especially well with Halloween projects.
If you want a wider range of colors including more pastels and thicker paint, Martha Stewart paints are great. Her metallic paints are especially nice.
And then the Apple Barrel brand of paints makes a nice set that is relatively inexpensive.
I do have a favorite brand of glitter. It's Ranger's Tim Holtz Distress Stickles Dry Glitter Clear Rock Candy Glitter. What is so nice about this glitter? Well, first it is a mineral-based glitter, not a plastic glitter. Most glitters are tiny ground up pieces of plastic that stick to everything and spread everywhere. This glitter does not. It's also more subtle.
My next favorite is the Martha Stewart Fine Crystal Glitter. It is also available in a wide range of colors.
What would little houses be without landscaping?
My favorite trees are natural bottlebrush trees that I can paint or stain in any color I like. But they can be hard to find some times of the year. Here is a set of green trees in various sizes that is relatively inexpensive. But year-round Factory Direct Crafts is one of the best places to find bottlebrush trees.
When I make piñata-type gift boxes, I cover them with crepe paper because it's such a great texture. You can always use tissue paper or crepe paper streamers, but thicker crepe paper really makes them more special. This is the crepe paper brand I usually buy online. It's much easier to buy good quality crepe paper online.
I'll add more supplies as I think of them. But these recommendations should get you started on your way to making great paper crafts.
Lucy
P. S. Let me know what you like to use. You can either email me at [email protected] or comment on the Paper Glitter Glue Facebook group.