Want to make great paper crafts with these free pattern templates and tutorials? Check out all the great stuff you can make!
Latest Paper Crafts
These are my most recent paper crafts and projects for you.
Looking for Specific Projects?
Learn How to Make Paper Houses!
Start here to learn how to make little paper houses.
Hello, I'm Lucy!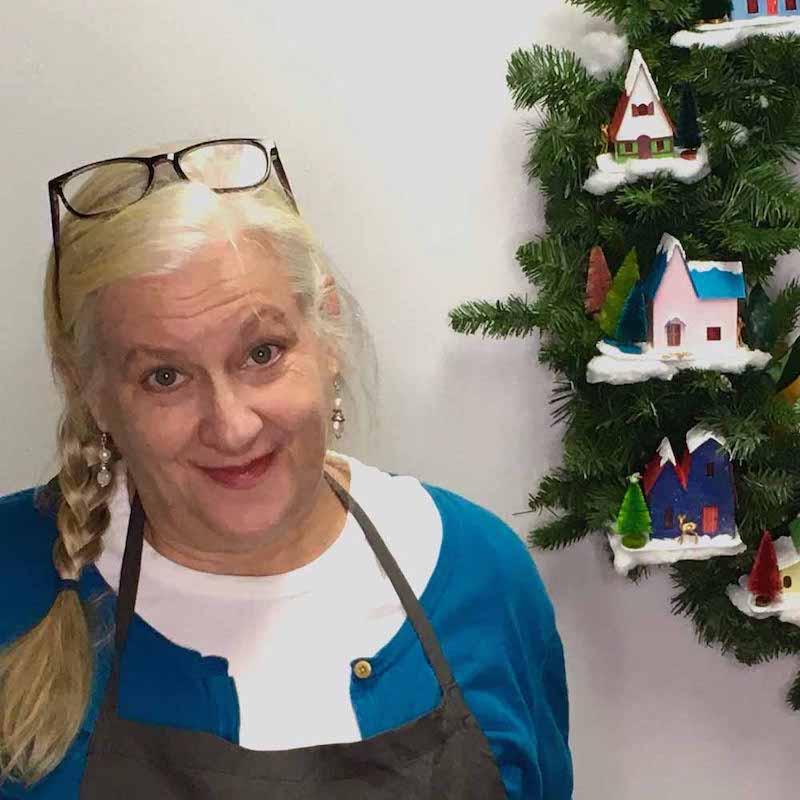 Hi! I'm Lucy - the creator behind this website. Ever since I was a little girl, I loved to make things - especially out of paper or cardboard. That is what motivated me to write this blog as a way to share the creative things I love. My current obsession is making little houses. I just adore little houses and that is what I make most of the time, but sometimes I stretch my wings and make other paper crafts. I am so glad you are here. I hope you can find some great ideas here that stimulate your own creativity.
Reader Favorites
Halloween Paper Crafts
Christmas Paper Crafts