I am once again honored to write a guest post for JenniferMaker's incredible blog. I always worry because I want to make a great project to live up to her expectations since she is the one who taught me how to make patterns. She also encouraged me to get a Cricut automatic cutting machine. I can't believe how much easier it is to make things that I envision with these tools.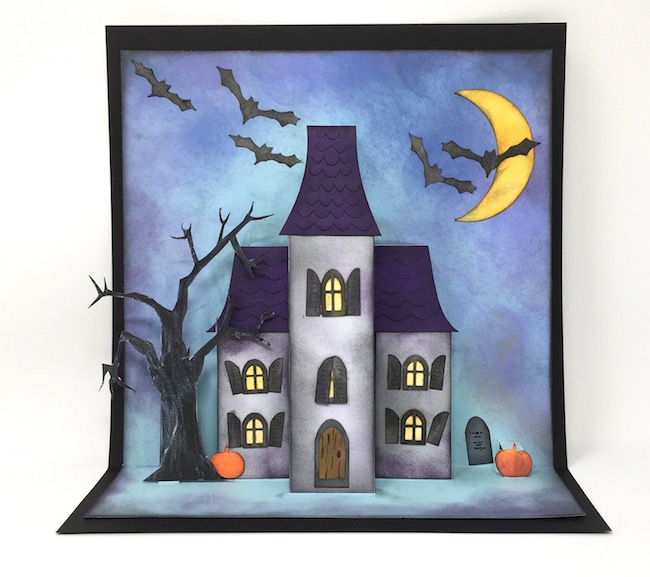 Look at the incredible details on the tiny snowflakes. They have glitter on them, but I couldn't get it to show on the photo. The glitter really makes them pop.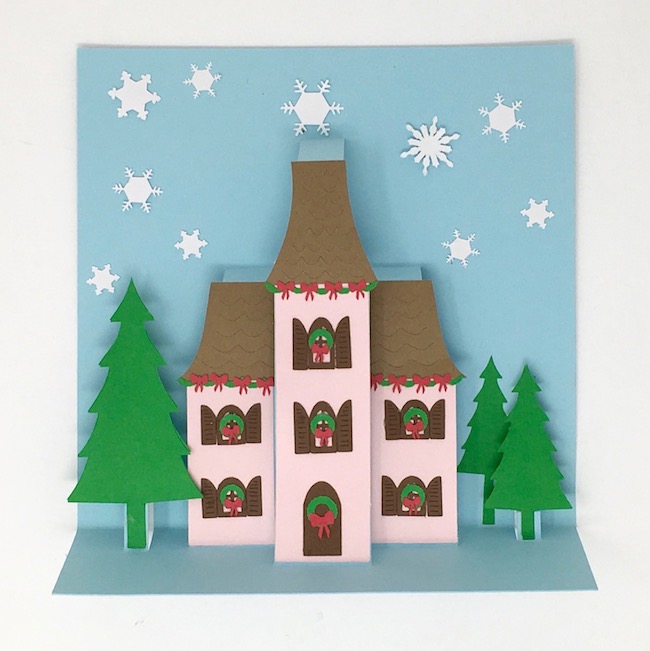 This project is a Holiday House pop-up card that you can customize for any holiday. (You probably suspected that there would be a house of some kind in my design.) There are 3 designs for the following holidays – Halloween, Thanksgiving or Autumn-themed, and Christmas. I worked a long time on these designs to make them really fun and easy to make. I do hope you like them. You can read the tutorial to make these holiday cards on JenniferMaker's blog here. And you can find the files to make the cards in my Paper Glitter Glue library where the files are listed chronologically.
And Jennifer is opening up her A CUT ABOVE design course just in time for you to learn how to make your own personalized cut files for the holidays. It is really an amazing course that I highly recommend. It opens on Sunday September 15th at 10am. As a bonus there will be an early bird discount until Monday at 11:59 pm ET.
So check out the tutorial on how to make these fun pop-up cards at JenniferMaker's blog, but remember that the patterns are in my Paper Glitter Glue library. If you would like the PDF or SVG pattern, just subscribe to my blog so you can get the password and download the pattern. Or type in the password on the entry to the library page if you already have it.
Let me know if you have any questions – Lucy@paperglitterglue.com. I am happy to help.
Lucy
P.S. Here is the Autumn or Thanksgiving version.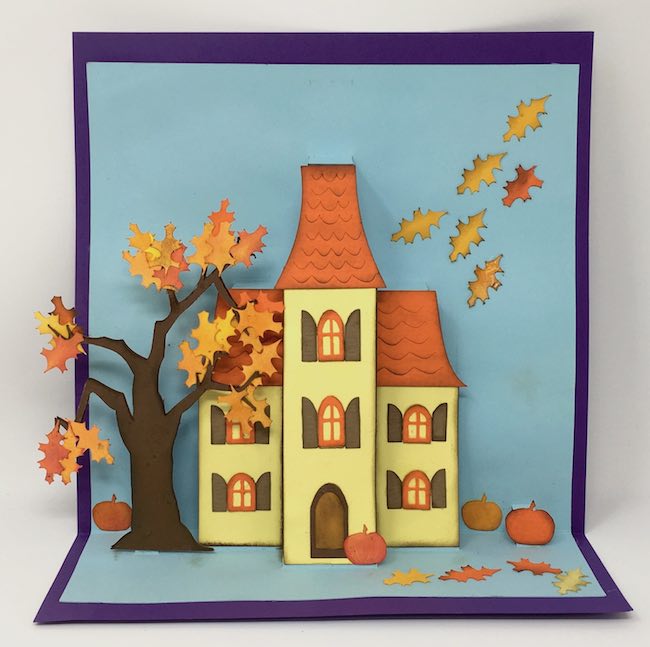 Subscribe NOW!
Subscribe to get my free newsletter by email. Also get access to all the fun patterns and tutorials in the Paper Glitter Glue library with the secret password. I will send you a newsletter every one to two weeks.