One of my craft blog buddies, JenniferMaker, recently honored me when she asked me to write a guest post on her blog JenniferMaker.com.  She suggested that I make a Fairy House. Well, I've never done that before so I started thinking about how to make one.
Since I've made a bunch of tree stump houses in the past, I figured I could make the Fairy House out of a tree stump, but I wanted to simplify the process and make an easy pattern with bark made out of embossed paper.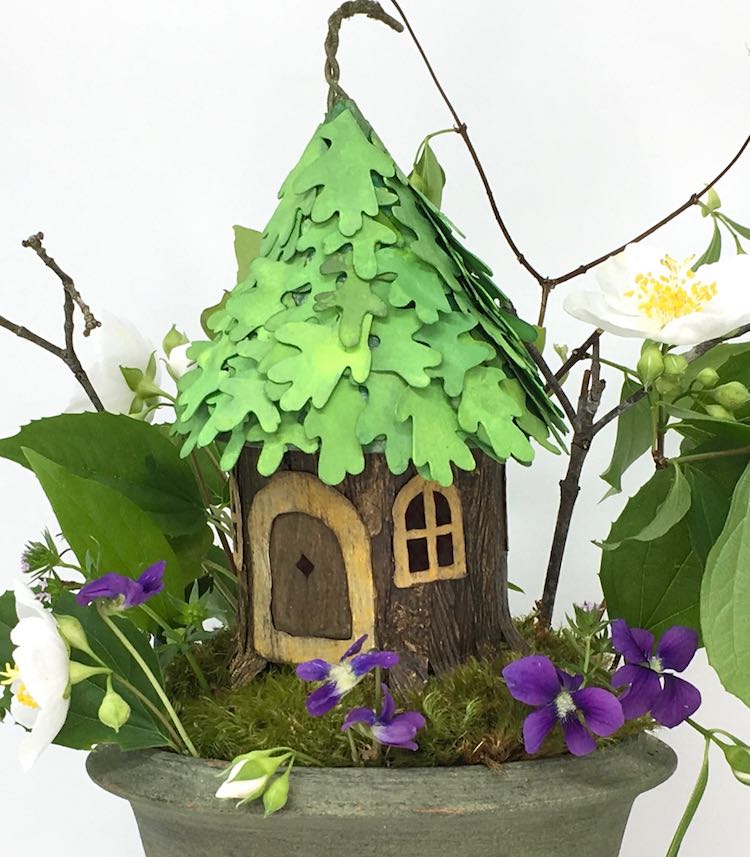 And Jennifer is the one who taught me how to make both SVG and PDF patterns in her A CUT ABOVE course. She is showcasing me as one of her star students. Whoa! I am tickled about that. I'm not sure that I am a star, but I sure have learned a lot. I highly recommend this course if you want to make printable patterns, templates, and especially SVG patterns for yourself or to share online.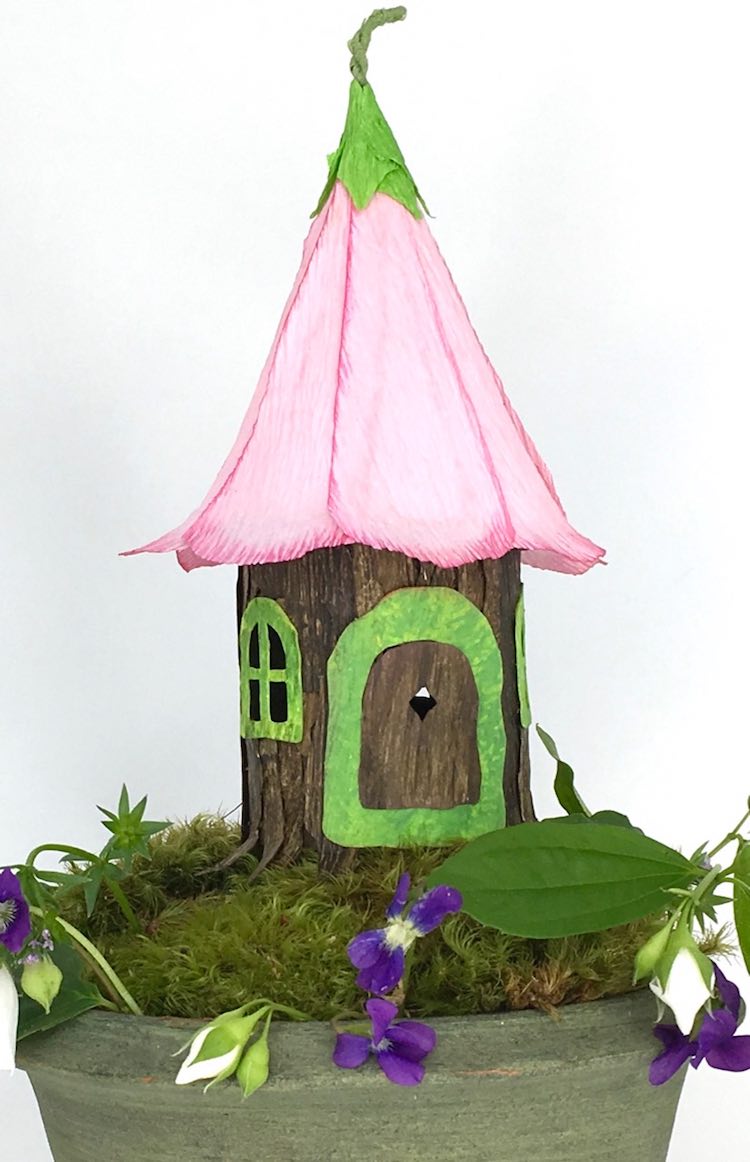 Anyway, check out the DIY Fairy House tutorial on JenniferMaker.com, but the patterns are in the April 2019 section of my Paper Glitter Glue library. If you would like the PDF or SVG pattern, just subscribe to my blog so you can get the password and download the pattern. Or type in the password on the entry to the library page if you already have it.
And you can read more about her A CUT ABOVE course here. In the course Jennifer gives you a great introduction to the course so you know exactly what to expect.
Thank you for stopping by.
Lucy
P. S. Here is a Fairy House that one of my online friends made. I just love the landscaping - the tree with the birdhouse, the little bench and the flower pathway. It's beautiful.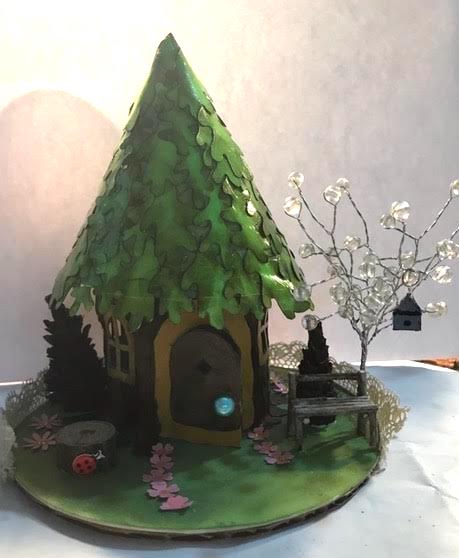 Here's another example of a Fairy House as a party favor and party decor from another reader. She hosted a Fairy party for her daughter. She did a great job.