Just finished another Halloween Putz house. This one has a textured roof which is designed to look like slate. It's the first time I've used a stencil with Tim Holtz' texture paste and I like the way it looks. This house is for a friend of mine who requested her house a little later and she really liked Jack's house so this is the same pattern, just another variation. I love this pattern. It is so versatile and makes such great little houses.
You can find Jack's house pattern in this post – Make your own original Putz house – part 2. Instructions for making the house and how to make your own patterns are included in these two posts:
Make Your Own Original Putz House – Part 1 and
Make Your Own Original Putz House – Part 2.
Materials:
Cardboard for the house
Glue – Aleene's Quick Grab is my favorite though it is very thick and hard to squeeze out of the bottle
Paints – acrylic paints in grey and white and black. I like to use Tim Holtz Distress Paints particularly, Black Soot with the dabber top to distress the paint on the houses.
Distress paints
Tim Holtz Layering Stencil "Bricked"
Ranger Texture Paste
Polymer pumpkins made from orange Sculpey
Tim Holtz "On the Fence" die
Tim Holtz "Branch Tree" die
Tim Holtz "Graveyard" die
Karen Burniston "Holiday House" die for the windows
La-La Land "Diamonds Lattice" Die for the porch
Polymer Clay ghost made from sculpey
13 hour clock found online
Tiny brad for doorknob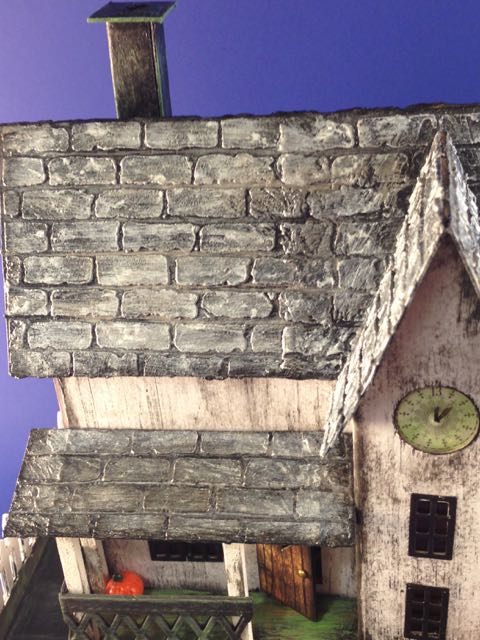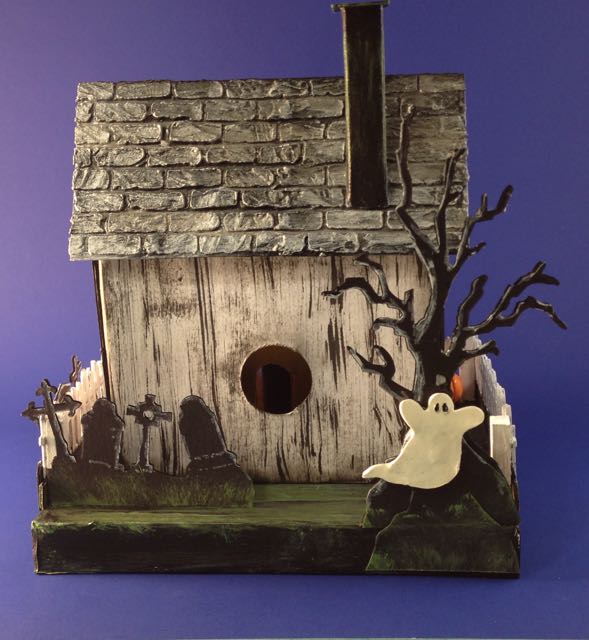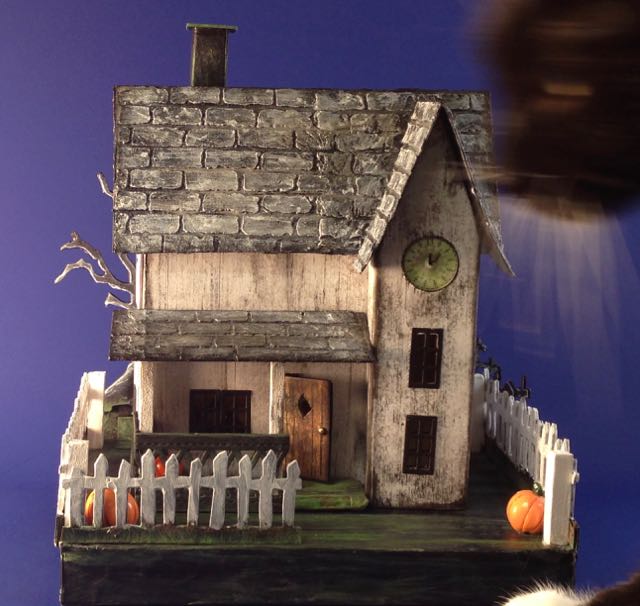 Pin to your favorite Pinterest board.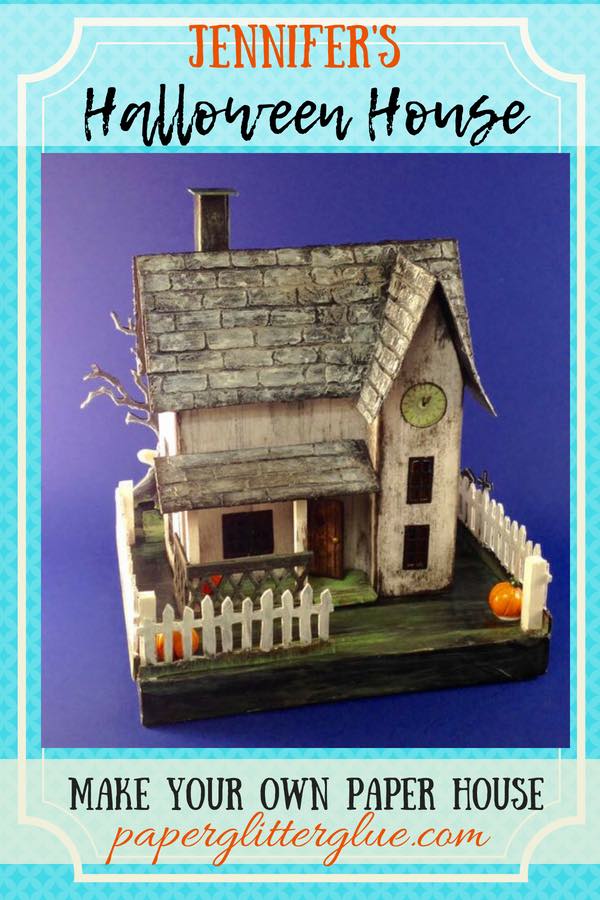 Subscribe to get the Paper Glitter Glue Newsletter
Subscribe to get my latest newsletter by email. Also get access to the Paper Glitter Glue library. I will send you a newsletter every one to two weeks.