Ok, I drew up new patterns for the house that Katherine asked about. I am calling the pattern Jack's House after the first house I made with this pattern. Feel free to copy the patterns if you want. Please do not post the patterns themselves on your website, but you are welcome to link back to this blog. And you are welcome to make as many houses as you want from these patterns.
1. Jack's House Pattern with measurements:


2. Jack's House Pattern - blank so you can shrink or enlarge it as you wish:
3. Jack's House Pattern with Windows and Extension locations sketched in:
4. Jack's House Front Gable Extension:
If you subscribe to my free Paper Glitter Glue library, you can get lots of other free patterns in both PDF and SVG file formats. 
For example, here are a couple of great Halloween houses - the Habitat Halloween house and then the Bat Wing house.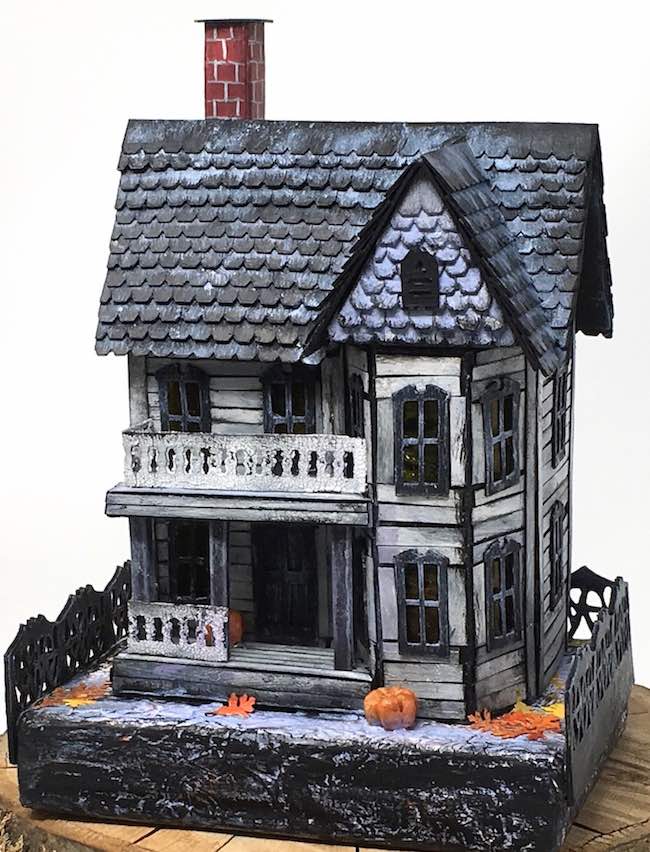 And here is the Bat Wing house as another example.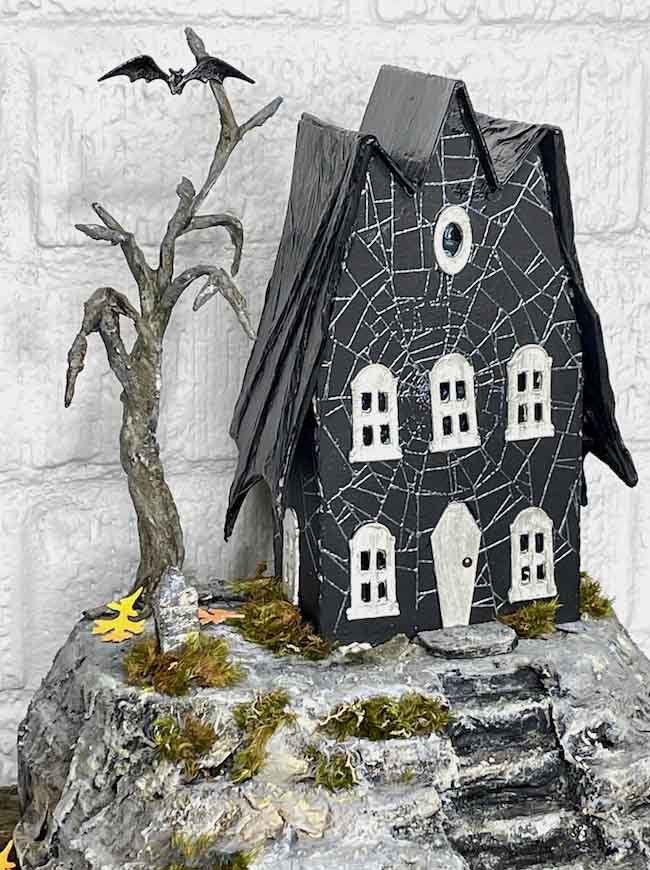 So just subscribe with the form below to get access to my free library. The Habitat house pattern is found in the October 2019 section of the library and the Bat Wing House is in the October 2018 section.

I hope you enjoy making these houses.

Lucy