Last year I was honored when I was asked to be a part of Abbi Kirsten's Cricut Craftfest this February. It's an online festival with free projects from over 30 different crafters. The festival will be held from February 21st to February 26th.
So during the Cricut Craftfest you can see any and all of the presentations for free for 24 hours. Below are the day one projects including my Daisy Fairy House!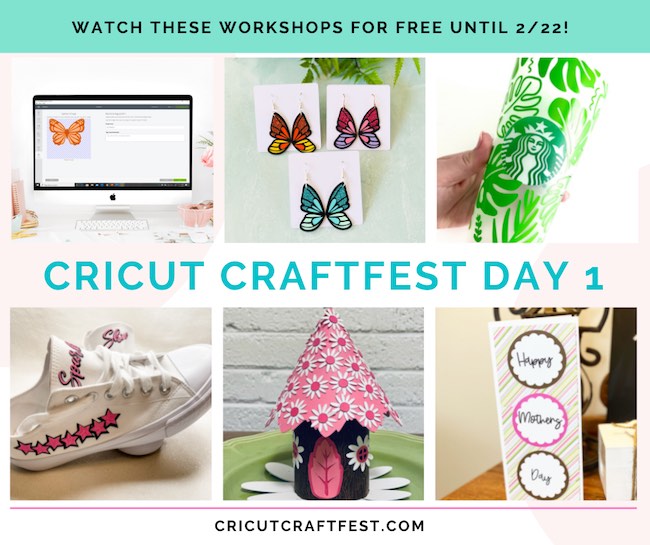 This post contains some affiliate links for your convenience. Click here to read my full disclosure policy.
Cricut Craftfest All Access Pass
Just register up so you can see all of the projects for FREE during the days of the Cricut Craftfest.
But if you want to get access for a longer period of time and get lots of other bonus crafts, you can buy an All Access Pass on the same registration page. The Cricut Craftfest All Access Pass costs $47 before the event and $59 during the event. And then you have instant access to all of the projects.
Make a Daisy Fairy House
And what did I make? You guessed it - a house. But this is a seriously adorable Daisy Fairy House. At least I think it is an adorable house. And I hope you do, too.
Paper Glitter Glue Bonus for the Cricut Craftfest
The bonus I included for those who buy the All Access Pass is a digital book showing you how to make 3 little houses - homes for paper crafters to get you started on your little-house making journey. You can see each one below.

The book has both SVG files for the houses and windows and doors as well as PDF patterns.
Materials list for the Daisy Fairy House
To make it easier for you, here is my list of materials for the Daisy Fairy House with links as to where you can purchase them:

Where to get the free pattern and tutorial for the Daisy Fairy House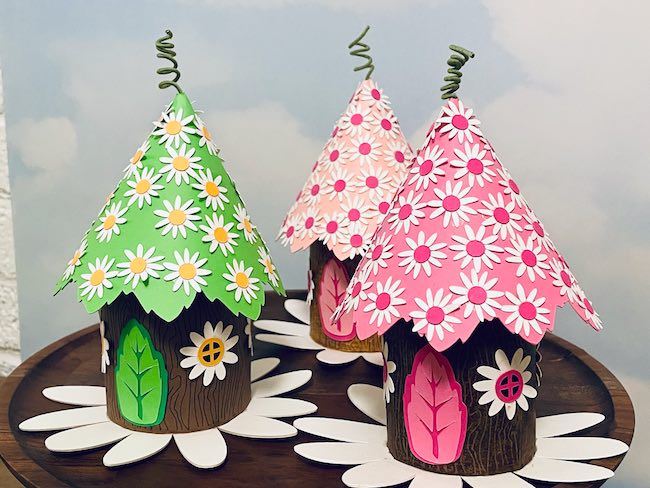 To get the pattern for the Daisy Fairy House, sign up for the Cricut Craftfest and you can get the pattern on February 21st. Remember it is free.
With the Cricut Craftfest All Access Pass, you get access to the pattern and tutorial on February 6th.
Questions?
If you have any questions, just let me know at [email protected].
Thank you,
Lucy