Finally, I have an overview picture of the houses that go on sale today for the Head Start program my hospital department supports for Christmas.
Back row houses:
Candy Corn 3 - hard to see, but see previous blog photos
Rusted Tin roof house - no base yet, already promised to someone though
Clock House on a Frosty Morn - sold
Triple Gable Gothic house - obscured by Candy Corn 2, but previous blog photo - sold
Bat Wing House behind Black Hat Inn
Black Hat Inn - sold
The Halloween Book House - better views in blog photos - sold
Spider House - purple patterned paper house directly in front of the Book House - sold
Front row houses on the burlap:
Green House (for want of a better name) - sold
5 Gable Gothic (purple) House in front the the Green House, finishing that base today - sold
Bat Roof House with skeleton hand - sold
Steampunk Key House
Ghost Porch House
Candy Corn 1 - sold
Silhouette House - base will be finished today
Halloween Candy house - sold
I have 2 or 3 others that I am making bases for.
Here are a few additional photos: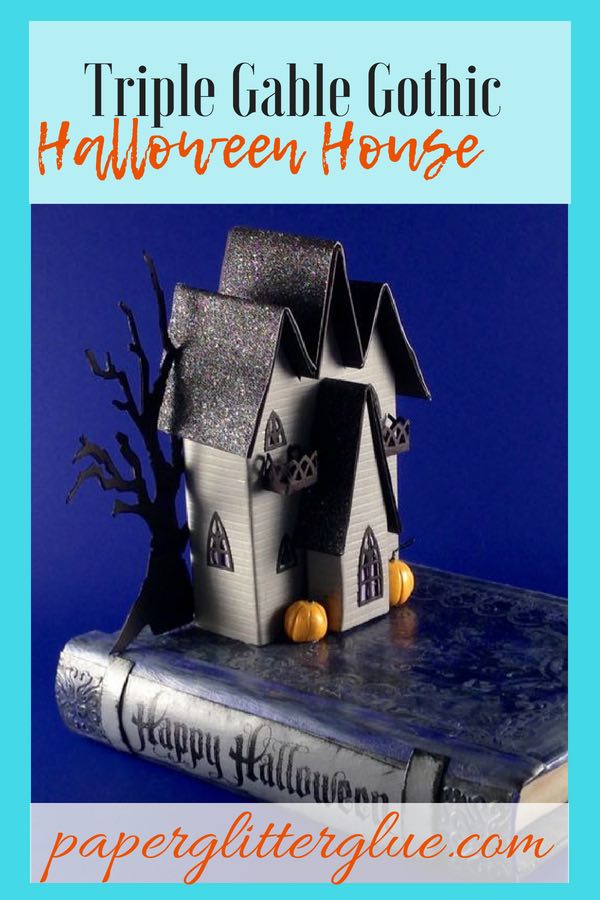 Subscribe NOW!
Subscribe to get my free newsletter by email. Also get access to all the fun patterns and tutorials in the Paper Glitter Glue library with the secret password. I will send you a newsletter every one to two weeks.