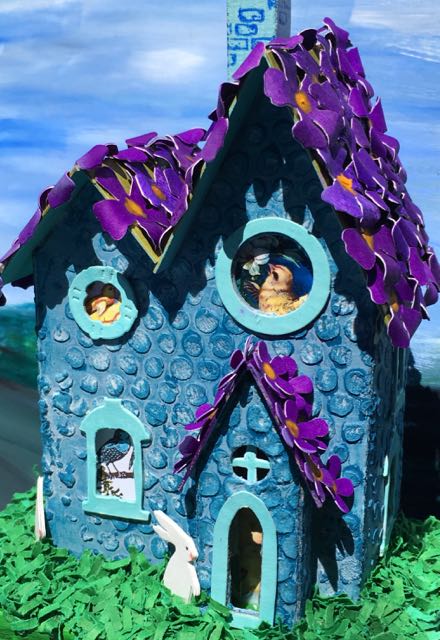 Happy Easter! I hope Spring is finally here for you and that you have a lovely day. To celebrate the holiday, here is a visual review of the Easter houses that I've made over the past 2 years of building little houses. I am including links in the captions if you want to go back and see more about a particular Easter house.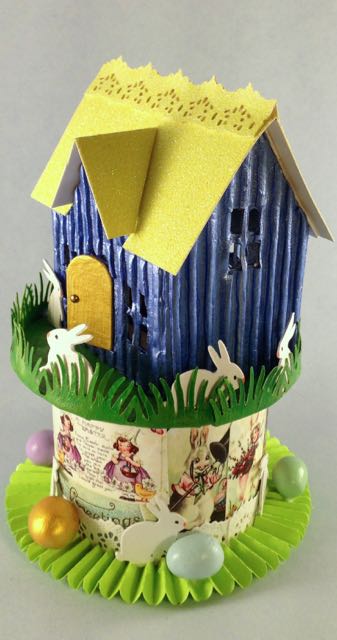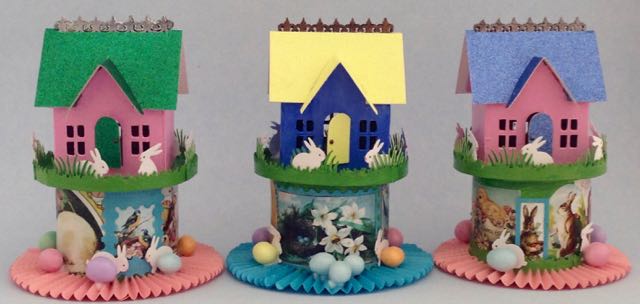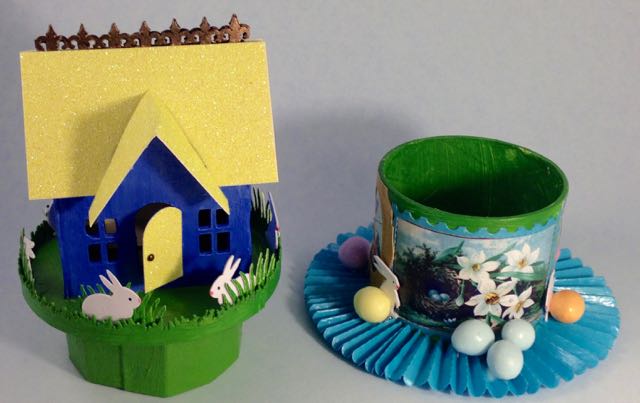 My favorite is the last one – the Pastel Easter House. I gave it to my friend last night. She is going to give it to her granddaughters on Monday. I will let you know what they think about it.
I hope you enjoyed this little review of the Easter houses. But I must admit that I am feeling the need to move back to my Halloween houses. I really want to get some houses built for the Habitat fundraiser in October. I hope you will follow along while I build the next set of little cardboard houses.
Subscribe to get the Paper Glitter Glue Newsletter
Subscribe to get my latest newsletter by email. Also get access to the Paper Glitter Glue library. I will send you a newsletter every one to two weeks.