Finally, it's here! Now I can show you my paper gingerbread house for the Holiday Maker Fest. The Holiday Maker Fest is going to be held from November 4-8th.
When I was asked to participate in JenniferMaker's Holiday Maker Fest craft summit, I knew a Christmas house would be my project. One of my friends suggested that gingerbread paint I made last year would be perfect for this project. And she is right. So here is the Gingerbread Cardboard Cottage.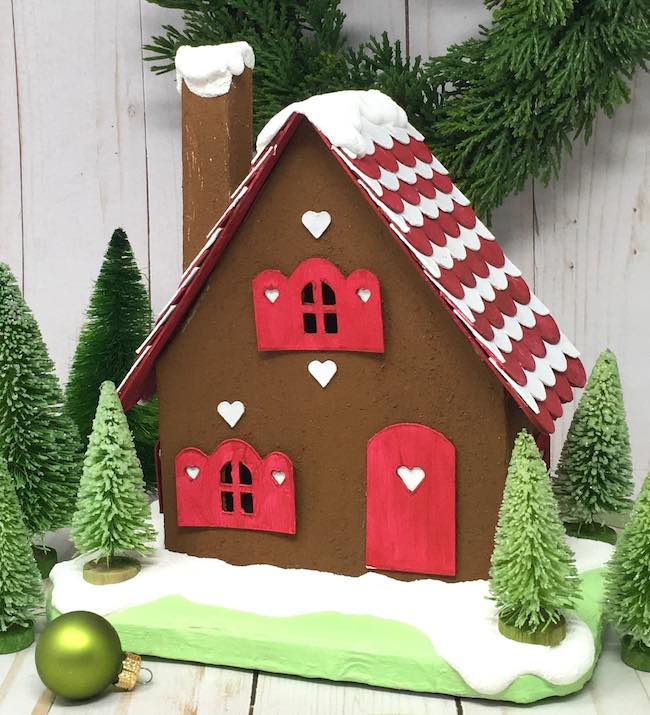 There are over 35 crafters participating with incredible projects that you can make. I am so excited to be one of them. More details to follow.
So I made a Gingerbread house out of cardboard covered with gingerbread paint. And the little house looks and smells like a real baked Gingerbread house. But the great thing is that you can display the house for many seasons to come.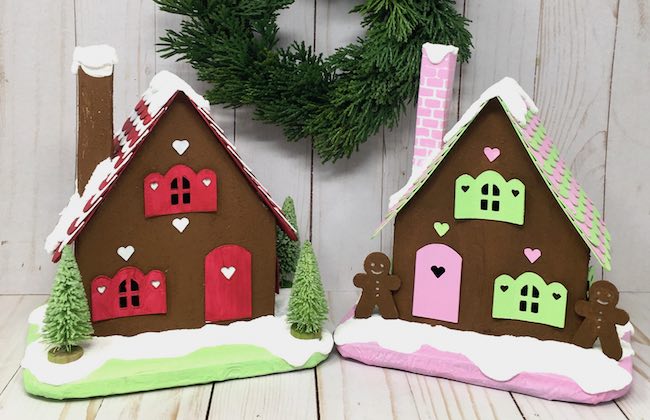 Paper Gingerbread House for the Holiday Maker Fest
Structurally, the house is easy. What makes the little house so special? It's all the details that you can add. Gingerbread paint gives the house its real personality and scent. Then the alternating shingles make the roof pop. And there's a even a brick stencil to decorate the chimney. What about a little gingerbread man to greet visitors to the house? In addition, there is a pattern of peppermint candies for roof shingles if you like.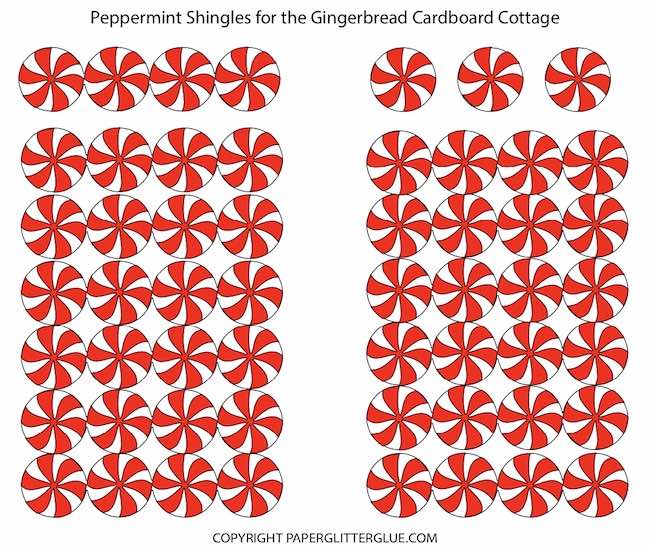 So it is free to attend the virtual Holiday Maker Fest, just sign up to get the free ticket.
But to get early access and bonus files, there is an All Access Pass you can purchase before the event starting October 15th. That means you get all the files, bonus files, and access to the entire festival right away. Remember that first date to buy the All Access Pass is October 15th. The early bird price for the All Access Pass is only $29. It's a real bargain. I'll post the link in on the 15th.
I hope you join me at the Holiday Maker Fest on November 4th to November 8th. I will let you know when my video is scheduled.
Lucy
Subscribe NOW!
Subscribe to get my free newsletter by email. Also get access to all the fun patterns and tutorials in the Paper Glitter Glue library with the secret password. I will send you a newsletter every one to two weeks.